Celebrate the joy and wonder of childhood and flaunt the colorful hues!
BACK TO SCHOOL COOL DEALS!

SHORTS AND SHIRTS AT $5.00, 20% OFF ALL DENIM AND UNIFORMS
We have a wash & fit for everybody.
BOY'S COLLECTION
EXPLORE COOL KIDS' CLOTHES TO CHERISH A NEW BEGINNING IN A PLAYFUL STYLE!
GET KID'S CLOTHES MADE WITH UTTER LOVE!
If you have an eye for detailing and crave ultra-soft clothes, then you would love to shop from Ashton's Corner – the best kids' clothing store. We have an appealing wide, fashionable clothing range of high-quality garbs, versatile fashion, and classy designs to offer you an exclusive shopping experience. So, don't be in two minds and shop from Ashton's Corner, quintessentially range and access cuteness at your doorstep! Bid your farewell to typical styles and shake hands with stylish, cutest, and most aesthetic clothes that will fit your budget.p>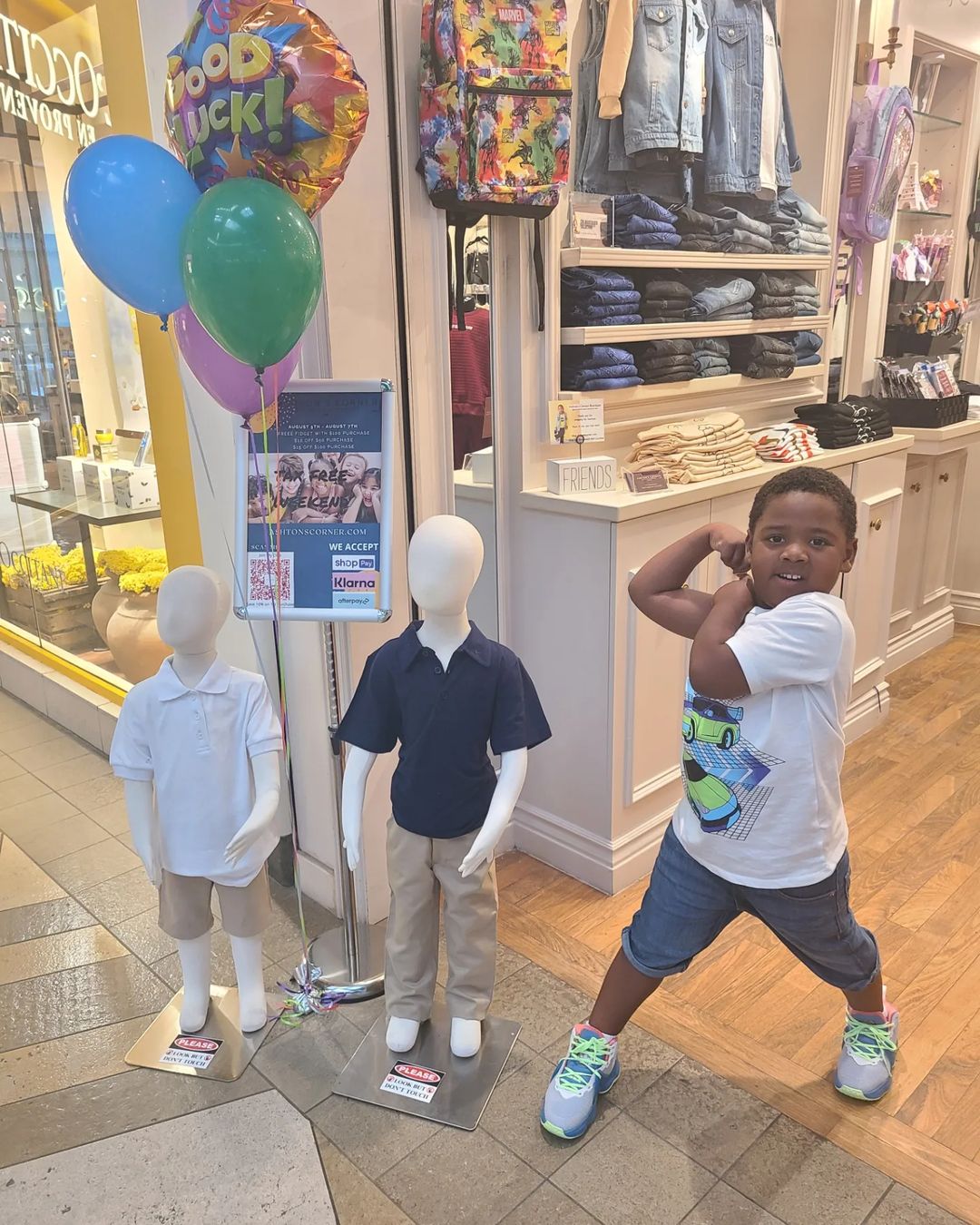 Be The Rockstar!!
Dress your toddler in style.
Ashton's Corner Kids Clothing Boutique hopesto transform every moment in your little one's life into a stylish one.
OUTFIT OF THE DAY
Show Off Your #OOTD
We are here to curate fun-loving, free-spirited styles that you and your toddler will love forever.
girls collection
Raise your little one with us.
Nice sweatshirts for kids. Got one for my daughter and it fits perfectly on her.
I just love their concept of designs. I got one t-shirt for my 3 year old nephew and he looks adorable in it.
I am a mother of twin sons and I really enjoy dressing them both in a creative manner and I brought some unique products for my twins in which they look super cute.
The Book Store
Ready To Read